Let Custom Agri Systems, Inc. help you customize the temporary grain storage solution that is right for your grain facility. By utilizing LeMar Industries® bunker systems, we can meet your operations needs and increase your facilities bottom line. Choose from a variety of options including LeMar Industries® exclusive hot dip galvanized or painted bunker wall frames, powerful aeration fans, heavy-duty tarps and robust pipe.
Our team can provide you with most efficient system for your facility. This precision design is built for quick payback and has unsurpassed relability and quality.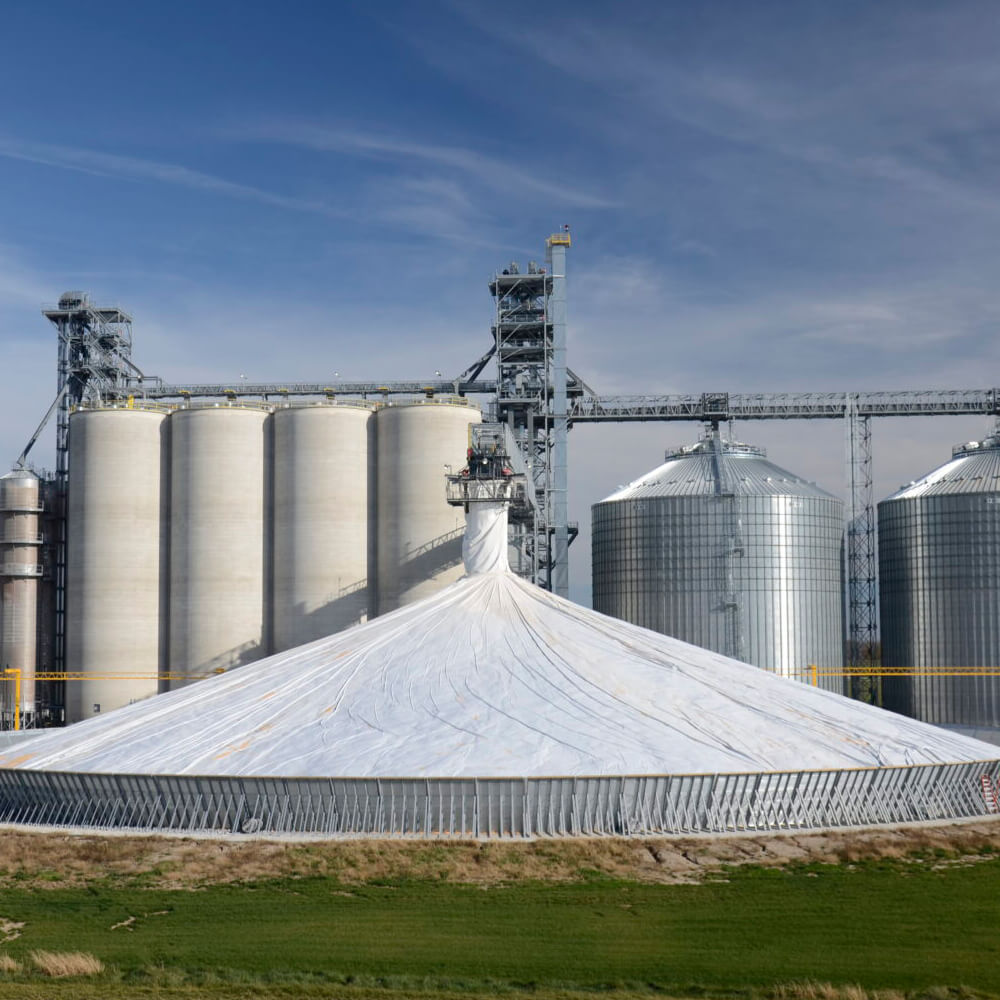 Choose from rectangular or oval LeMar® Bunker Systems in 4, 6, 8, and 10 feet with exclusive skid angle to keep walls straight and reduce slide.
Rectangular Bunker
Meet your operation's needs with a rectangular bunker that is economical and easy to relocate and reconfigure.
Oval Bunker
Customize your oval bunker with features you need designed specifically for easy installation.
At Custom Agri Systems, Inc. we know the importance of having storage available that is customized specifically to meet your needs. Our team can help you select the options, sizes, and features so you can get the most out of your temporary storage system.
Looking to learn more about LeMar®'s Temporary Storage Solutions? Discover how LeMar® takes temporary storage to new standards. 
Looking for temporary storage?
Give us a call to get started.