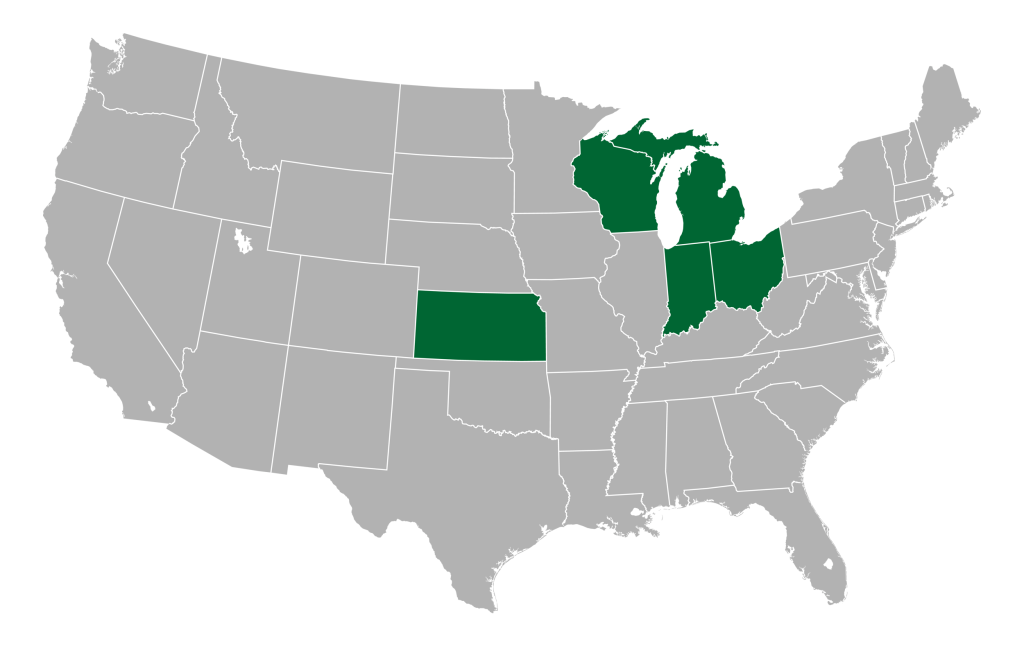 We have established 10 branches across Ohio, Michigan, Indiana, Kansas, and Wisconsin. Each one built and placed carefully to meet your individualized needs. Our typical service radius is within 100 driving miles of our branches. Looking for assistance in a specific area?
Our 8 core branches are located in Ohio, Michigan, Kansas, and Wisconsin. Each location has a specialty while also being able to perform the services of other locations. Giving us the capability to serve you better.
Napoleon, Ohio - HQ
419-599-5180
255 Co Rd R,
Napoleon, OH 4354
Upper Sandusky, Ohio
419-209-0940
1289 N. Warpole St.
Upper Sandusky, Ohio 43351
Beloit, Ohio
330-851-3246
27411 State Route 62
Beloit, Ohio 44609
Coldwater, Michigan
517-278-0280
143 E. Chicago R.
Coldwater, Michigan 49036
Hiawatha, Kansas
785-740-2400
105 S. 1st St.
Hiawatha, Kansas 66434
Washington, Indiana
812-257-1115
1695 Troy Rd
Washington, Indiana 47501
Belmont, Wisconsin
608-348-6808
542 W Liberty St.
Belmont, Wisconsin 53510
Custom Agri Systems Inc., currently owns and operate 2 locations in Indiana that operate under different business names. Even though the names have changed, you can still expect the same great products and service! 
Click the location nearest you to discover location specific contact information, service, and available products.
Not sure which location to contact?
Our HQ Team Can Help Connect You.