Looking for fans that promote uniform and efficient air movement or heaters that deliver dependable performance for critical grain conditioning periods? If so, Custom Agri Systems, Inc. can help you find the perfect fan and/or heater to meet your facilities needs. 
From high efficiency double-inlet fans to axial heaters, we have the solutions that are sure to exceed your expectation and deliver exceptional results.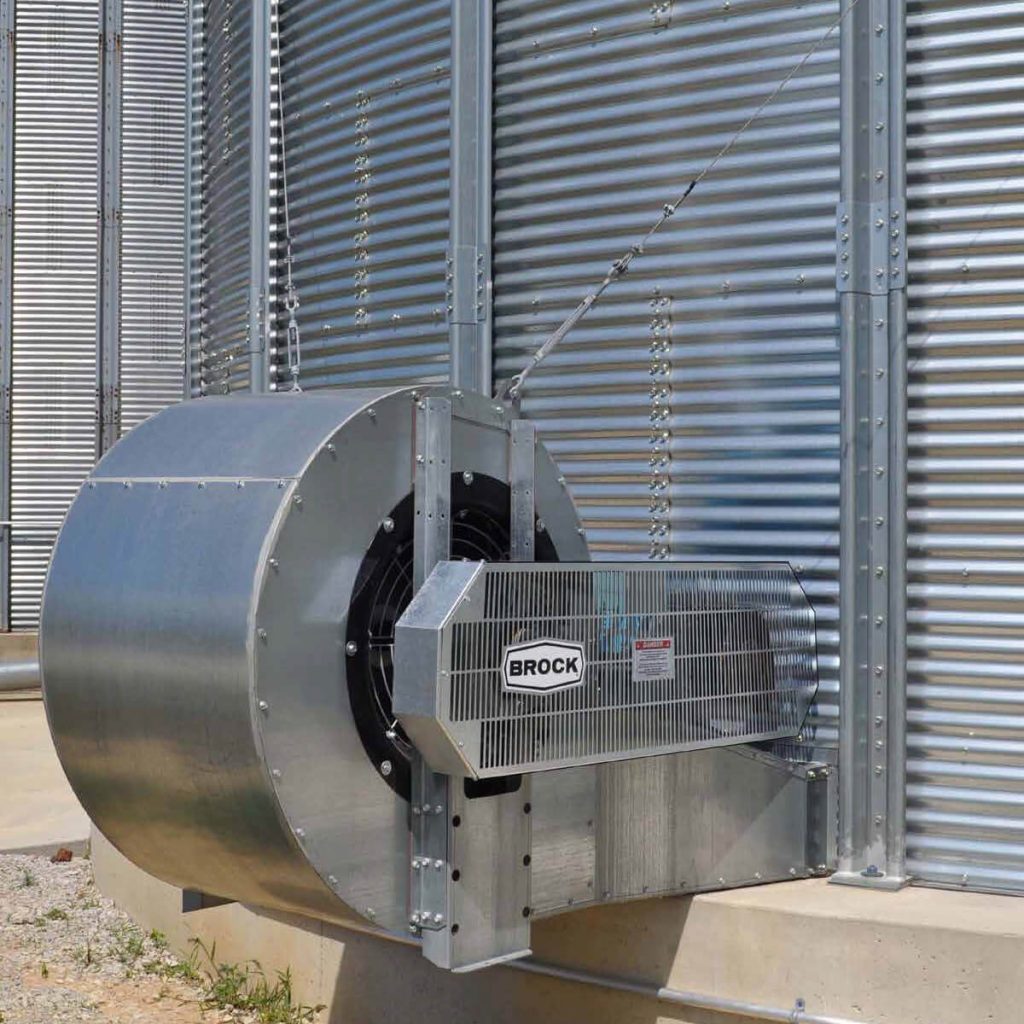 At Custom Agri Systems, Inc. we supply a wide range of Brock® fans and heaters. Engineered for superior efficiency, Brock® fans and heaters consistently meet and exceed our customers expectations and needs.
Double-Inlet Fans
Highly efficient, low noise, and these fans require less energy requirements than single-inleft fans.
Centrifugal Fans
Brock® offers both low-speed and high-speed Centrifugal Fans to meet the needs of your operation.
Axial Fans
Economical Axial Fans are durable, reliable, and have high airflow at low static pressures.
Centrifugal In-Line Fans
A well-balanced design with low airflow at high static pressures which are perfect for smaller grain bins.
Centrifugal Heaters
Available for centrifugal fans and offer BTU capacities of up to 5,000,000 giving you flexibility for in-bin drying.
Axial Heaters
Available in 24", 26", and 28" diameters to match your needs. Low temperature heaters are available as well.
Controls
Specifically calibrated to match your fan or heater in a weather and dust-proof and rodent resistant housing.
Direct Engine-Drive Fans
Low-Speed (1720 RPM) Centrifugal Fan is built for durability and is dynamically balanced to promote air flow.
At Custom Agri Systems, Inc. we understand the importance of having a wide variety of products that are efficient and durable. That is why we are proud supplier of Brock® fans and heaters.  
Want to learn more about available Brock® fans and heaters? Download the brochures below and learn more about what Brock® has to offer. 
Get the Fan and/or heater you need.
Give us a call to get started.